Religions for Peace Global Campaigns
Faiths for Earth Campaign
On the eve of the UN Climate Summit in Paris, Religions for Peace (RfP) joined approximately 400 religious leaders, COP 21 delegates and climate campaigners from across the globe in delivering the petitions collected through the RfP Faiths for Earth Campaign.
Faiths for Earth is a global multi-religious online campaign to protect our shared earth from the ravages of climate change and its disproportionate effects on the poor and excluded.
It seeks to mobilize religious believers and women and men of goodwill to embrace the moral responsibility to care for our earth and each other by seeking to live better and more sustainable lives in greater joy and harmony.
Know More about the Faith for Earth Campaign
Offer a Meal Movement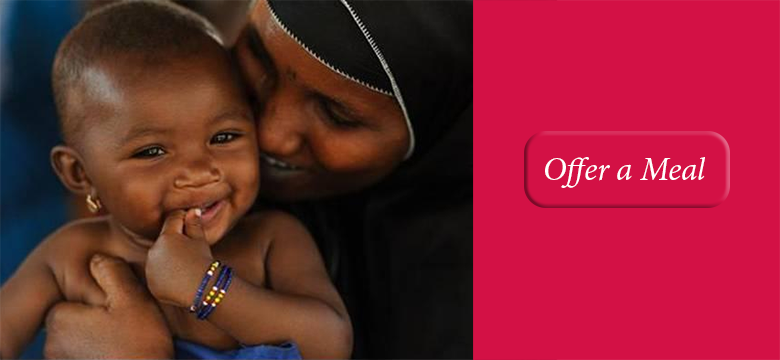 In April 2014, Religions for Peace (RfP) launched the Offer a Meal Movement, an innovative new global campaign bringing together diverse religious communities to help poverty stricken people around the world.
RfP's "Offer a Meal Movement" asks a participant to skip a meal a couple of times a month in solidarity with those suffering from hunger, extreme poverty or violent conflict. Participants registering on RfP International's website are provided with two choices to help address human suffering and build peace.